The vacation is planned, the new sun hat or hiking backpack bought, and the anticipation increases. But who takes care of the cats? If you don't want to move your kitties out on vacation, a cat sitter is a good alternative. We'll tell you whether a cat sitter is worthwhile for you and what you should consider.
Cat sitter: advantages
Dog owners seem to have it easier on vacation: They can take their four-legged friend to the sea or on a hiking vacation. This endeavor is much more difficult with a cat. In addition, a trip is a pure stress for your velvet paw. If you are away for a long time, you can give your cat to friends or a boarding house. But even this change to a strange environment is probably not a pleasure for your cat, especially since it may have to live with strange cats there. That is why vacation care by a cat sitter is a good and possibly even a better alternative. Your kitties can stay in their familiar surroundings; they are spared transport, and their daily routine changes less.
Especially if your cat is very anxious and does not get along well with other conspecifics, the care of a cat sitter is more suitable than a boarding house. Even if your fur nose needs special food or medication, it is better off in the individual care in its own territory. Because in the cat boarding house, it is difficult, for example, to check whether your cat is really only eating its special diet food or is not nibbling along with others.
One advantage for you is that the cat sitter can take care of your apartment at the same time. After all, the flowers have to be watered and the mailbox empty.
Is a cat sitter right for you?
If you're only away for a few days, caring for your cat in your own home is probably the best option. Your kitty doesn't have to take on the stress of transport and change of territory for a short time but can stay in her familiar environment. However, if you are planning a longer absence of several weeks, it is best if someone moves in with you or you give your cats to friends. Otherwise, they will quickly get bored and will miss contact with people.
Whether you can leave your cats alone in the apartment for a whole summer vacation of 10 or 14 days depends on the one hand on your animals and the other hand on the cat sitter. If you have a lone cat, it will be more difficult to leave it alone for long. She will likely get bored and lonely quickly. Several cats that get along well can keep busy with each other and have social contact with other cats. Here it depends on the cat sitter. Of course, it is not enough if your cat sitter only comes to feed and clean the litter box. Rather, they should take an hour twice a day to play with and cuddle with their furry friends. Cats need activity, and they need to be in contact with people.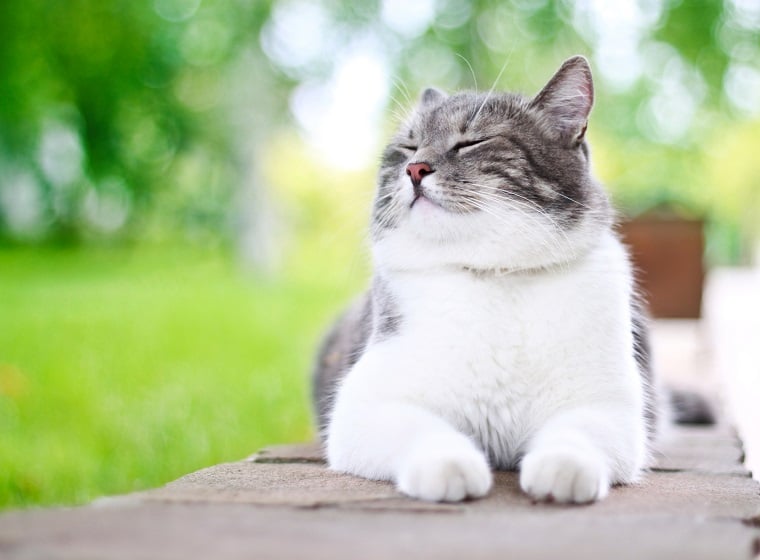 Finding a cat sitter: These options are available
To find a suitable carer for your cat, you should start looking for a cat sitter in good time. You have the following options:
Relatives, friends, or neighbors. The advantage of asking friends to look after your cats is that it is easy and inexpensive for you. A nice souvenir from your vacation or a box of chocolates is probably enough, thanks to your friends for the vacation care. In addition, your kitties may already know and trust their sitters.
Cat sitter club. Cat sitter clubs are usually free except for a small admission fee or donation. Here you can find sitters in your area. In return for holiday care, you will take care of the cats of other club members when they are on vacation. This also gives you the security that your catsitter already has experience dealing with the animals by keeping their own cats.
Professional cat sitters. In many cases, there are also offers of professional animal care. Although you have to pay professional cat sitters, you can be sure that they are familiar with cats. You can also determine in advance how much time the catsitter should spend with your kitties every day. Nevertheless, get as precise a picture of the person as possible in advance so that you can better assess their skills.
Preparations: The cat is also part of the vacation planning
It's best to see a cat sitter as soon as you know exactly when you're going on vacation. This gives you enough time to make the following preparations:
To get to know.  Before you go on vacation, the cat sitter should have been to your home a few times. So your kitty can get used to her future carer. Or you have enough time to find someone else if the two don't get along at all. You can also show the cat-sitter where they can find the cat litter, etc.
Information. Before leaving, it is best to have a folder with all the important information and documents ready for your cat sitter: pet ID/vaccination certificate, contact details of the veterinarian, your contact details at the holiday destination, and a schedule with a list that the carer can then work through daily (feeding, bowls cleaning, cleaning the litter box, giving medication, etc.)
Contract. If you want to be on the safe side, you can conclude a pet sitter contract with the cat sitter, in which points such as liability in the event of damage, any veterinary costs, etc. being held.
Is everything ready? Before you can finally go on a trip, you should do some shopping for your kitties. There should be enough food, cat litter, and treats for the time you are away. Keep things ready so that the cat sitter can find them right away.
Conclusion: cat sitters as an alternative to cat boarding
The holiday care by a cat sitter is especially recommended for short trips. If you are on vacation longer, you should clarify beforehand whether your catsitter also has the time to deal with your fur noses for 1-2 hours (or better more) a day. Then the holiday care in your own home is preferable to a cat boarding house, as the kitties are spared the stress of transport and the unfamiliar environment. As always, with a vacation with a pet, the following applies: take care of the care in good time.
What do you do with your cats when you go on vacation? Please write to us in the comments!